manchester uni phrase bank

Academic Word List (Coxhead, 2000) from Victoria University of Wellington
Self-access resources from the Academic Writing Centre at the UCL Institute of Education.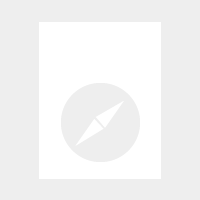 Please log in to set a read status
To set a reading intention, click through to any list item, and look for the panel on the left hand side:
The Academic Phrasebank [ Tip: hold Ctrl and click a link to open it in a new tab. (Hide tip) ] is a valuable online resource developed by John Morley at the University of Manchester to support academic and scientific writing. Phrases and the headings under which they are listed can be used to help you to think about the content and organisation of your own writing. The resource covers general language functions in the following key areas:
being critical
being cautious
classifying and listing
comparing and contrasting
defining terms
describing trends
describing quantities
explaining causality
giving examples
signalling transition
writing about the past.
Have a look and see if it might help some of your writers use appropriate academic lingo, particularly those for whom English is not their first language: http://www.phrasebank.manchester.ac.uk/
I'm not sure whether you'll think this a good idea or not. As its name suggests, it's a phrase bank for academic writing – compiled by John Morley, Co-Director of The University Language Centre, The University of Manchester. Broken up into sections (such as Signalling transition, Describing trends) it supplies phrases you can slot into your academic writing.
References:
http://rhul.rl.talis.com/items/6445732F-5154-757C-7DDD-A6E71BA42042.html
http://www.open.edu/openlearn/ocw/mod/oucontent/view.php?id=51386&section=10
http://editorsvictoria.org/publications/newsletter/161-september-2017/1036-phrasebank
http://rhul.rl.talis.com/items/6445732F-5154-757C-7DDD-A6E71BA42042.html